The Night is Dark and Full of SPOILERS
But not this time!  Yesterday on What's Trending I mentioned that Game of Thrones: Spain accidentally leaked their OWN episode for an hour.  Even though HBO got to it and took it down, as we all know.. when it's on the internet.. it's there for good.  While some ACTUAL spoilers have been coming out, and I've been dodging them, the internet has been having fun fun at fans' expense.  Creating their own fake spoilers!
And they're AMAZING!
Jorah escapes the friendzone.
Ed Sheeran kills The Mountain with his lute.
George R.R. Martin is actually Steve Martin.
It's actually about to be summer.
John Snow was never back from the dead… he was just a ghost.
Snape kills Littlefinger.
Bronn gets tired of waiting for his castle and just steals the Iron Throne when nobody is looking.
Sadly, Khaleesi is just the mother of dressed up kittens.
Tyrion goes on to host the popular Westeros show Imp My Ride.
White Walkers just wanted to challenge someone to a dance battle.
Needless to say, none of these are true… or ARE THEY?!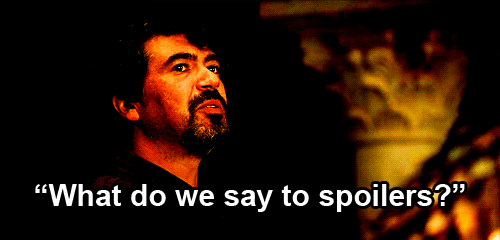 Q-Mornings with Robin & Worts