If there's one thing we ALL know.. it's that Donald Trump is the Pioneer of "Fake News."  But for someone who hates it so much, he sure does like making his own.  Recently it was discovered that Trump had himself featured on FAKE Time Magazine covers at his Golf Courses.
But the REAL story/hero is the German Magazine that decided to have some fun at his expense by creating their own spoof covers, featuring Trump, on their SnapChat feed!
And they're AMAZING!
TRUMP FLOYD
TRUMPS MOON LANDING
TRUMPVANA
… and the list, hilarioulsy, goes on!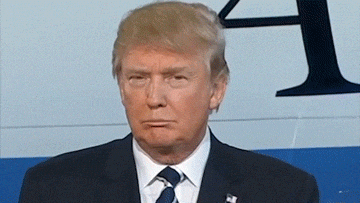 Mornings with Robin & Worts