If you haven't heard we're getting a new Toonie that glows in the dark! This is pretty awesome! Though I wanna know if the glow in the dark chemical wears off..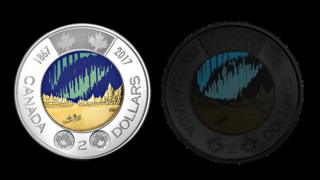 (photo via BBC)
Anyway, Conan picked up on the news and had this sketch on his show…
lol thanks American late night TV host for validating our currency!