There aren't many things as satisfying as waking up to news of a brand-spanking new Spider Man trailer!   We have been getting more and more excited to see the new Sony/Marvel rendition of the wall-crawler and so far, things are looking TOP NOTCH!
Much happier about this trailer not giving away the entire film like they did in the last one, but I still can't wait for this movie!  There's even a really cool video circulating that shows Peter on his phone during the Airport Fight of Civil War, being as excited as we were to see him take Caps shield and freak out when Ant-Man goes Giant!  I can honestly say that this is in the top 5 "Most anticipated Movies" of 2017.  For me, anyway!
*Knock on wood* that it doesn't suck!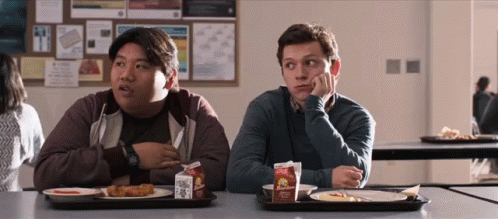 Mornings With Robin & Worts