But they found three planets in a habitable zone 40 light years from us! Oh this is awe inspiring! Does this stuff capture your imagination or meh?
The neat thing for me is that these plantes are so close together. So close they'd look more like our moon than dots of light in the sky if you were standing on one. AND the sun they are orbiting is so small they have to be very close to get the right amount of heat. So close that a year on one of these planets is like 8 days! ha! How bananas would that be?  Instead of a work week on this alien world it would be a work YEAR!
As reported by CNN
"This discovery could be a significant piece in the puzzle of finding habitable environments, places that are conducive to life," said Thomas Zurbuchen, associate administrator of NASA's Science Mission Directorate. "Answering the question 'are we alone?' is a top science priority, and finding so many planets like these for the first time in the habitable zone is a remarkable step forward toward that goal."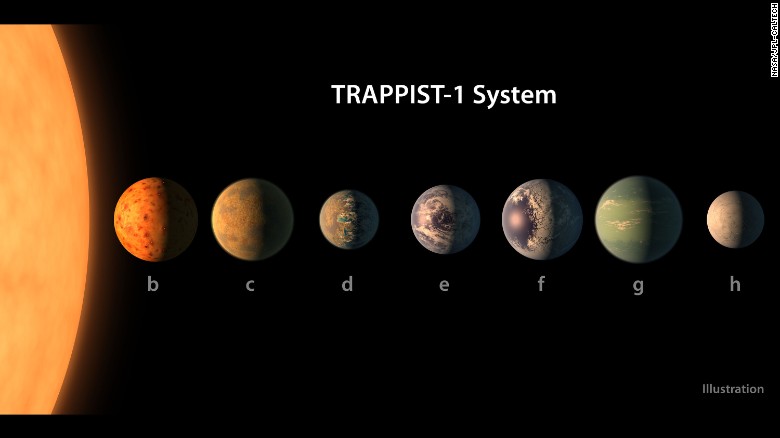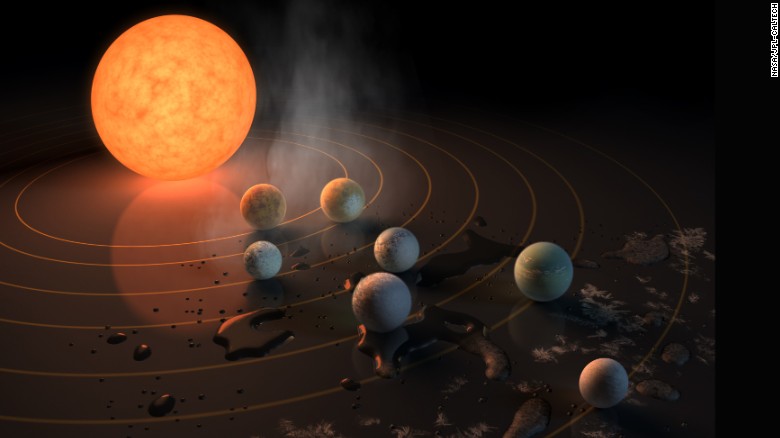 So within like 80 years we could possibly visit aliens if these planets hold life… mind blown.