Have you ever calculated how much money you spend or need to save every month? Me too, it's called budgeting, but I don't think any of us are anywhere near the "requirements" of Actors/Singer Johnny Depp. Jack Sparrow recently let it be known that he requires 2 million dollars a MONTH to keep his life/habits afloat.
What does he spend all of this money on? We're glad you asked!
– $75 million to "acquire, improve and furnish 14 residences, including a 45-acre chateau in the South of France, a chain of islands in the Bahamas, multiple houses in Hollywood, several penthouse lofts in downtown Los Angeles, and a fully-functioning house farm in Kentucky."
– $18 million to "acquire and renovate a 150 foot luxury yacht."
Many millions "acquiring and/or maintaining at least 45 luxury vehicles."
– $30,000 per month on wine "he had flown to him from around the world for his personal consumption."
– More than $3 million "to blast from a specially-made cannon the ashes of author Hunter Thompson over Aspen, Colorado."
– Many millions "to acquire and maintain a massive and extremely expensive art collection including over 200 collectible pieces and works by world famous artists such as Warhol, Klimt, Basquiat, and Modigliani; many pieces of expensive world class jewelry; and approximately 70 collectible guitars."
– $150,000/month on full-time security for his children.
– $300,000/month on a staff of approximately 40 full-time employees.
– $10 million in financial support to his friends, family, and certain employees.
– $4 million on a start-up musical label run by a childhood friend.
– The law firm representing Depp, Endeavor Law Firm, told Vanity Fair: "How cataloguing alleged spending by Mr. Depp of his own money could somehow absolve the defendants of a large and multi-faceted mosaic of wrongdoing will ultimately be determined by the Court."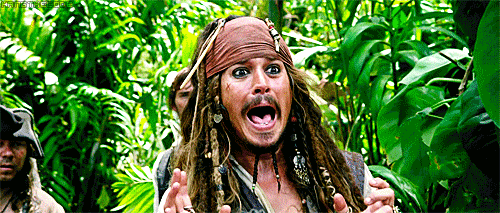 Sure, it sounds like a ton of money being thrown around on ridiculous things… personally I don't know how one CAN live without spending $3000 a month on wine and the need to shoot someone's ashes out of a cannon..
Maybe we should have been actors…
The Morning After with Robin & Worts